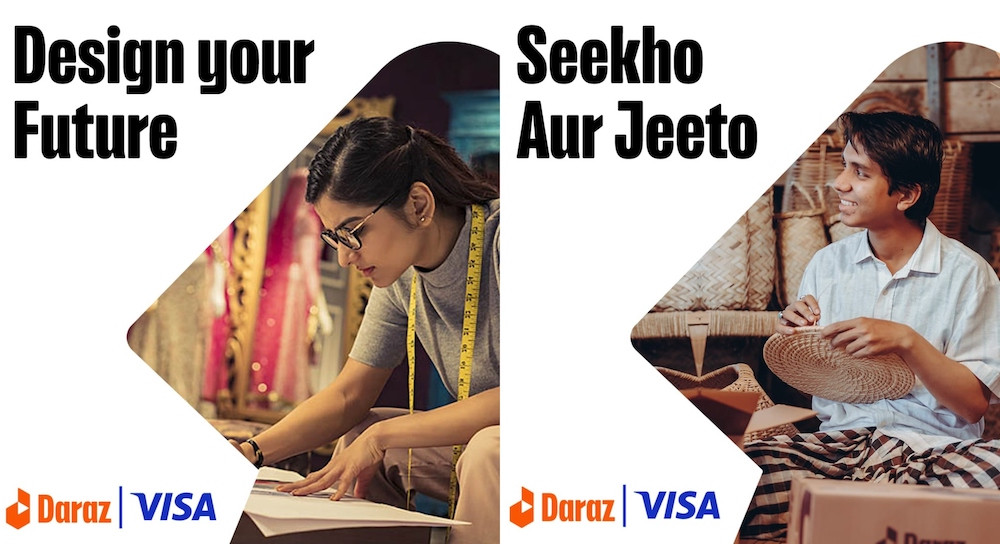 Daraz.pk partners with Visa to provide financial information
In today's economic environment, global markets are becoming increasingly competitive. For businesses to survive in these difficult times, the profitability of high-quality products is essential.
To reach a wider audience and provide convenience to consumers, aspiring online sellers are encouraged to use innovative technologies. Raison? It's simple. By following this strategy, small businesses will be able to cope with the difficult socio-economic conditions in the world and survive.
By increasing performance and professional standards, Daraz.pk – Pakistan's largest e-commerce marketplace aims to help small business owners succeed.
To achieve its goal, Daraz has partnered with VISA, the world's largest payment gateway, to provide hands-on skills development training to its online sellers.
These insightful sessions build the confidence of entrepreneurs, helping them conquer highly competitive niche markets, on an international scale.
As part of its commitment to promoting financial literacy and public awareness, Visa offers a plethora of free educational resources. Online sellers get comprehensive information through these quality training materials, which help them improve their money management and operational performance.
To improve their selling skills, online sellers can enroll in Daraz University's Visa Skills Development Program, which includes video tutorials, quizzes, PowerPoint slides, and PDF guides.
For the first 1,000 sellers who pass these exams, they will receive "Daraz X Visa certification" and also earn free VISA vouchers for shipping credits or packaging materials.
Get trained for free
Over 40,000 online entrepreneurs have already benefited from Daraz University's free training program since 2018. Currently, the e-commerce platform offers the following three courses.
A guide to turning ideas into practical projects, securing investment to register and start online businesses, after identifying target markets.
Basics of financial management, budgeting, costing, profit and loss reporting, and revenue calculations.
Business Management; savings, financing, risk management and accounting systems.
Active sellers can easily access these tutorials by simply clicking and viewing the training materials. In fact, there is no need to sign up for this program, and the best part is that even non-sales people can join in to benefit from these insightful training sessions.
Visit here to access the program completely free of charge.