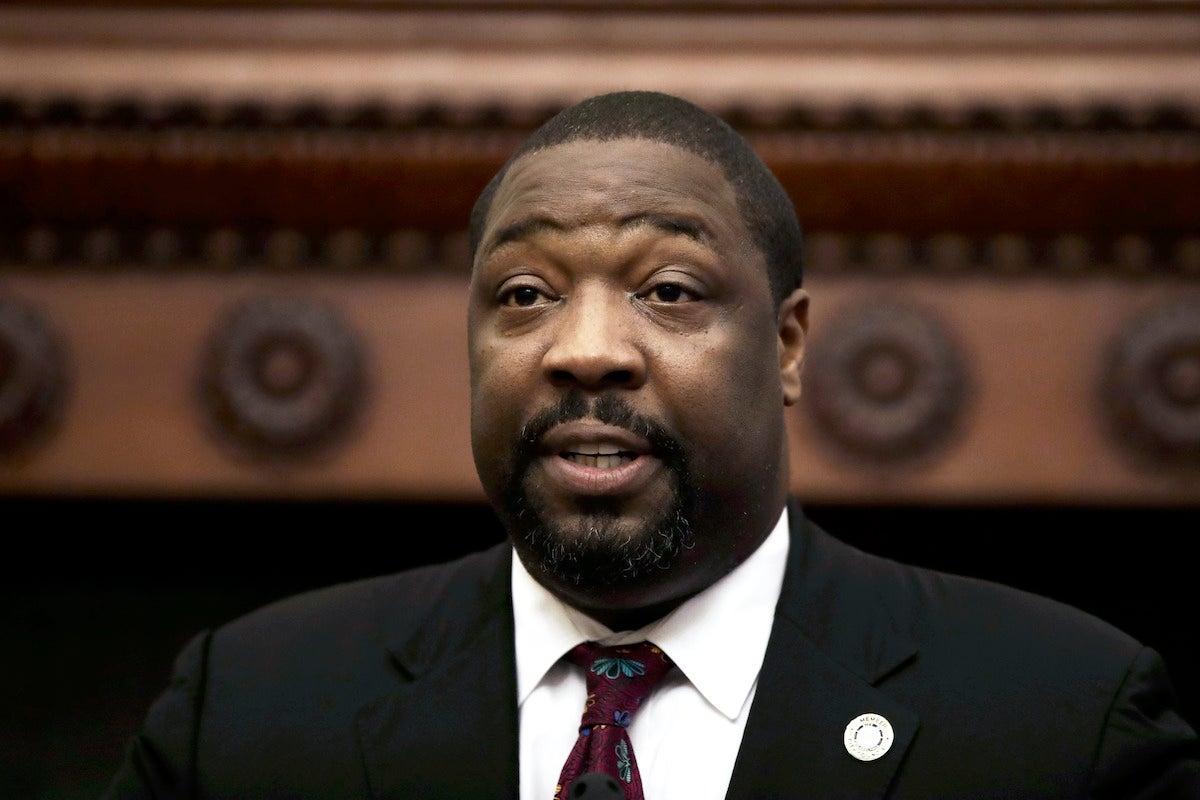 Kenyatta Johnson trial: Defense speaks with FBI witness
At times, Gross' efforts were punctuated by thorny exchanges with Haag, whose demeanor with the defense attorney was visibly combative.
"FBI. It stands for Federal Bureau of Investigation. It's not the FBP – Federal Bureau of Prosecution," Gross said.
Much of the government's case against Johnson hinges on the advisory work Chavous did — or didn't do — for Universal during his first term representing the Council's second district. If the jury believes Gross's claims about his client, the $67,000 Universal paid Chavous was just his compensation — not a bribe.
According to evidence presented at trial, Chavous was hired primarily to help the nonprofit organization spread its story to wealthy individuals and affluent institutions that financially supported the charter school movement, but not the network of Universal schools in Philadelphia.
Gross said Chavous has done research, attended meetings and working dinners with elected officials and community leaders, and visited with charter school "enthusiasts." She also spent hours planning a 20th anniversary event held in the name of public relations, he said.
On several occasions, Gross questioned Haag's assertion that Chavous did little work for Universal.
"You can't tell us how long this tour lasted. You weren't on this tour. And you don't know how long Ms. Chavous took to prepare for this meeting. And you don't know how long it took him to revise that program," Gross said.
Earlier in the day, Johnson's attorney, Patrick Egan, reviewed credit card and bank statements with Haag.