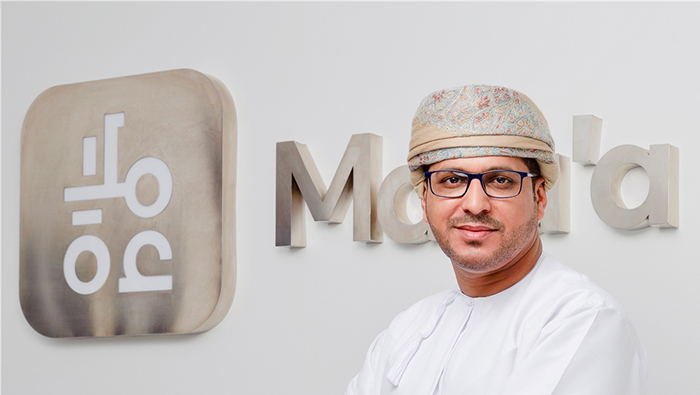 Mala'a Offers Credit Score To Help Manage Credit Risk In The Financial Industry
Muscat: The Oman Financial and Credit Information Center (Mala'a) provides credit bureau services to improve the creditworthiness of individuals and businesses in the Sultanate in line with Oman's vision 2040, said the chief executive of Mala'a, Aadil Al Saadi.
This supports financial inclusion by ensuring responsible financing in addition to better management of credit risk.
Al Saadi said that Mala'a Center aims to achieve its goals by being the national database of Oman and the reference for all credit and financial information, offering credit reports and a credit score for individuals and businesses, instant credit decision engines, and a range of data analytics solutions. The availability of credit scores for individuals and businesses allows lenders to make informed credit decisions.
He added that Mala'a's credit score is a dynamic indicator generated by a world-class rating engine to reflect the analysis of historical credit information of individuals and businesses based on actual credit data of Mala'a. Oman banking sector. Mala'a Credit Score is the quantitative measure that ranges from 300 to 900 where the higher number reflects lower risk.
Credit Score is a proven world-class system in advanced and emerging markets and helps credit providers assess credit risk. Credit score information is based on actual Oman credit data for the past 10 years and complies with World Bank Credit Information Reporting Standards.
"Mala'a contributes through its innovative products to provide access to credit through reliable and accessible credit information. Elaborating on risk mitigation, he said that Mala'a's credit score is an indicator of the creditworthiness of individuals and businesses, it is a valuable tool in credit risk management. The Mala'a Score is dynamic and changes based on credit and financial history. Credit score is calculated based on information from credit providers taking into account over-indebtedness, positive history and payment behavior. Al Saadi noted that positive financial and credit behaviors lead to a higher credit rating.
In addition, work is currently underway to establish self-service online channels, such as a portal and a smartphone app, which will help individuals and businesses to use the centre's services in the future. It also aims to raise awareness of financial and credit principles in the Sultanate.
Mala'a's comprehensive data spans over 10 years of business and consumer credit history, providing credit providers with an accurate data source for effective credit risk assessment.
At present, member states of the Gulf Cooperation Council (GCC) are in talks to share credit information across borders to enable a cross-border and cohesive business environment, Al Saadi noted.
It is worth mentioning that the Mala'a initiative is the product of an ambitious three-year strategy for an Oman credit bureau (OCB), led by the Central Bank of Oman.