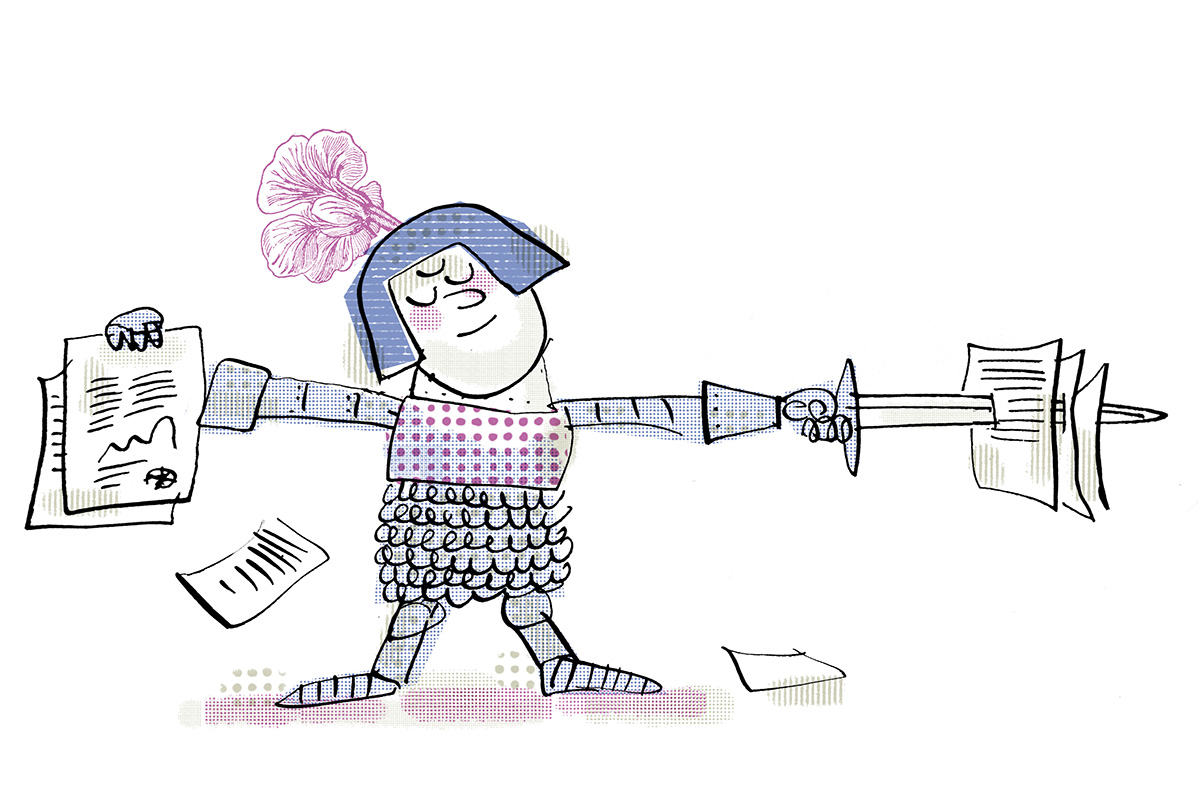 Pension advisors could help reduce ERISA lawsuits by adding defensive provisions
Plan sponsors can apply a trio of defensive provisions to their retirement plan documents that aim to reduce exposure to member claims made under the Employees' Retirement Income Security Act (ERISA), according to the experts in the pension sector.
Many plans use a basic provision that members must first exhaust the plan's claims process before a lawsuit can be brought. Pension plan sponsors and advisers should consider extending plan limitation periods, implementing mandatory arbitration clauses, and including class action waivers and venue provisions to reduce the burden. exposure to lawsuits, said Michael Weddell, director of retirement at Willis Towers Watson.
"At least the first two should be taken into account," says Weddell. "Whenever Willis Towers Watson does a voluntary compliance review, we will mention, 'If your plan does not already have these provisions, consider doing them and remember to make sure they are prominently in the SPD. [summary plan document] also.'"
For plan sponsors, including defensive clauses in plan documents is an opportunity, "and not all of them benefit," adds Weddell.
"This is great news for employers and it's underutilized," he says. "This is an area where the courts have been much more favorable to employers than employers realize. Employers can include provisions in the plan document, and the employer can decide many of the ground rules in the event of a dispute between plan members and the employer.
Plan sponsors who add and include these provisions have greater control over when, where and how litigation arises, says Matthew Renaud, partner at Jenner & Block law firm.
Defensive clauses can be used to "reduce the costs of administering the plan because the plan sponsor has more control over the pace and pace of when litigation arises and where it does arise," he explains.
Each of the provisions in the trio of clauses provides specific and distinct characteristics that may mitigate or prevent lawsuits, sources say.
The basic provision requires that members first go through the entire plan claims process. This can be useful because the plan member and plan sponsor might be able to reach an agreement before a member engages a lawyer or files a complaint and the potential lawsuit might never reach a court, says Weddell.
Limitation periods may limit the time within which an action can be brought; forum or venue provisions are used to dictate where complainants can take legal action.
Limitation periods can be particularly beneficial for plan sponsors, explains Weddell.
"If the damage only extends over, say, three years instead of six years, that could cut the potential damage in half just by having an extra paragraph written in the plan document and in your SPD," he says. . "It's a huge plus for potentially halving your damage. There aren't a lot of downsides.
The inclusion of venue or forum provisions in plan documents is likely to benefit plan sponsors by potentially preventing lawsuits, Weddell said.
"Many of the plaintiffs 'law firms prefer to look for a national employer and then bring an action at the headquarters of the plaintiffs' law firm," he adds. "It's often in a state that is user friendly. Saying "I can choose which state the lawsuit is filed in" at first glance doesn't seem like a big advantage, but it is more likely to rule out lawsuits.
Employers can use the compulsory arbitration provisions and class action waivers for plans covered by ERISA to force arbitration and to waive the rights of participants to bring any class action or class action lawsuit, respectively.
When weighing the pros and cons of including each defensive clause, plan sponsors may want to choose from the provisions, says Joseph Torres, partner at Jenner & Block.
"Historically, there hasn't been a lot of movement from plan sponsors to try to sort out issues like 'where am I going to be sued or can I seek arbitration,'" he says. "There is movement among the plans as to whether their particular plans should include these types of provisions, and I don't think this is a unique proposition."
Weddell adds that among the trio of defensive clauses from plan sponsors to include, "only the mandatory arbitration clause is questionable." He notes that Willis Towers Watson advises its plan sponsor clients who are considering including mandatory arbitration clauses to work with in-house or retained legal counsel to ensure they are drafted correctly.
Arbitration clauses may be more appropriate for plan sponsors whose employee population is already accustomed to arbitration to resolve disputes. In addition, arbitration clauses are more difficult to enforce, adds Weddell.
"If the plan has a binding arbitration clause, it's less clear whether it will be binding," he says. "There could be legal action and the plan would have skirmishes over whether the binding arbitration clause is enforceable, which will only create litigation on a different topic rather than eliminate it." With the exhaustion of the complaints process – which everyone pretty much has – the statute of limitations and forum selection, all employers need to make sure these are included and these things are already in the way. plate.