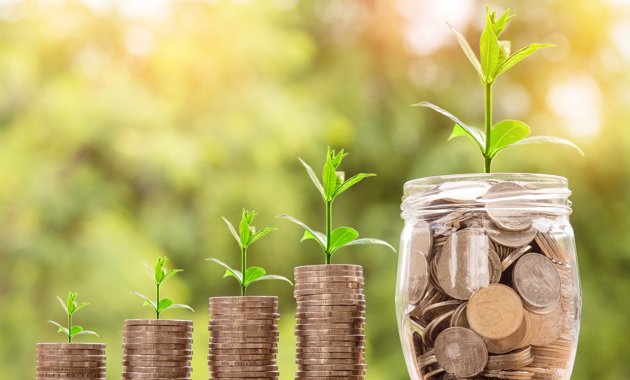 Preparing for the Taskforce on Climate-Related Financial Disclosures (TCFD)
What is TCFD?
The Global Task Force on Climate-Related Financial Disclosures (TCFD) was established in December 2015 by the Financial Stability Board (FSB) and is tasked with monitoring and making recommendations on risks to the global financial system.
The TCFD recommendations were published in June 2017 (2017 TCFD Report) and the FSB published two new TCFD documents in October 2021 which replace the 2017 documents:
The TCFD disclosure recommendations are grouped around four themes:
Governance of the organization around climate-related risks and opportunities;
The actual and potential impacts of climate-related risks and opportunities on the organization's business, strategy and financial planning, where such information is material;
How the organization identifies, assesses and manages climate-related risks; and
Metrics and targets used to assess and manage relevant climate-related risks and opportunities, where such information is material.
The goal of the TCFD is to help organizations integrate the impacts of climate change into risk management processes and strategic planning and to provide consistent and transparent information to global markets.
Who does it apply to?
Since January 1, 2021, all listed companies, i.e. listed companies that meet the additional requirements of the listing rules, have been mandated by the government to report on their exposure to climate risk. in accordance with TCFD recommendations. On March 24, 2021, the UK Department for Business, Energy and Industrial Strategy (BEIS) published a consultation paper on the requirement for mandatory climate-related financial disclosures by large listed companies, companies and LLPs by 2025. The regulations are expected to be finalized by the end of 2021 with a start date of April 6, 2022, and to become applicable for accounting periods beginning on or after that date.
The companies and LLPs falling within the scope of the new rules are:
All UK companies which have more than 500 employees and whose securities are admitted to trading on a UK regulated market, banking companies or insurance companies ("Relevant Public Interest Entities" (PIEs))
UK registered companies listed on AIM with over 500 employees
Companies registered in the UK not included in the above categories, which have more than 500 employees and a turnover of more than £500 million
LLPs that have more than 500 employees and a turnover of more than £500 million
I am not affected by the new rules, how does it apply to my business?
Currently, for other UK companies listed in the UK Task Force Roadmap (listed commercial companies; companies registered in the UK; banks and building societies; insurance companies; asset managers; FCA-regulated life insurers and pension schemes; and occupational pension plans), reporting is voluntary. That doesn't mean, however, that small businesses don't need to consider the importance of risk reporting, too. Many small and medium-sized enterprises (SMEs) contribute to job creation and overall global economic growth and it is important that they too put in place measures that can help them adapt to the impacts of climate change and to take advantage of climate-related opportunities on the supply side.
For example, if your business uses large amounts of water, water shortages or higher salinity due to climate change may result in higher operating costs for your business, restrictions on water extraction water or investment requirements in new technologies. Proactively establishing an action plan to address these climate-related risks is your key to being able to exploit available market opportunities such as investing in clean technology innovation. Planning ahead enables you to embrace alternative business solutions and build resilience to the climate-related risks we will all inevitably face.
How can I prepare for the TCFD?
While TCFD and climate disclosure may be the goal, sustainability teams should take steps now to prepare their business for these changes. Below we outline the top seven priorities to prepare your organization for success ahead of mandatory TCFD disclosure.
Engage your board and review your governance arrangements
Obtain board buy-in and establish roles and responsibilities for assessing, managing and monitoring climate-related risks and opportunities across the enterprise. In particular, the board and its sub-committees should have clear responsibilities for managing financial risks related to climate change, including individual responsibilities at the appropriate level of management.
Develop a climate strategy
The TCFD recommends that companies consider the impact of climate change on operations, strategy and financial planning. The climate strategy needs to align with your broader business strategy and there needs to be a clear vision of how this aligns with the organization's operating model in the short, medium and long term.
Develop your internal climate capacity
Climate risk roles and responsibilities assigned in the governance framework should be supported by training and capacity development at the board level and across the enterprise in climate risk.
Review existing disclosures
Perform a gap analysis to identify areas of focus for disclosure around the four basic elements of TCFD reporting.
Collect climate data
Identify your physical and transitional climate-related risks and opportunities that apply across your business, exposing yourself to different industries, locations and geographies. This information should be used by risk holders who must have all the data necessary to assess their climate risk profile. The data should also inform the development of your scenario analysis and climate stress tests to assess the impact of climate change financial risks on your business strategy and to inform the risk identification process.
Establish climate KPIs and risk metrics
Key performance indicators and climate risk metrics should be monitored and reported with board-level climate risk oversight, which should include scope 1 and scope 2 emissions. Risk metrics could be used to generate the right incentives at senior management level by incorporating them into compensation policies.
Integrate climate-related risks
Climate risk should be a formalized and recorded part of conversations with stakeholders regarding the identification and management of business risks. These risks should be integrated into the existing enterprise-wide risk management framework, consistent with the appetite approved by your board of directors. This should be highlighted in the written risk management policy, management information and board risk reports.
All companies should start making progress toward implementing these changes well ahead of compliance deadlines. Companies that wait until the last minute will not only find it difficult to comply due to the complexity of the process, but will also find themselves losing opportunities that come with being aware of your exposure to climate-related risks and contribute to a more sustainable economy.
Useful resources to help youyou sail: